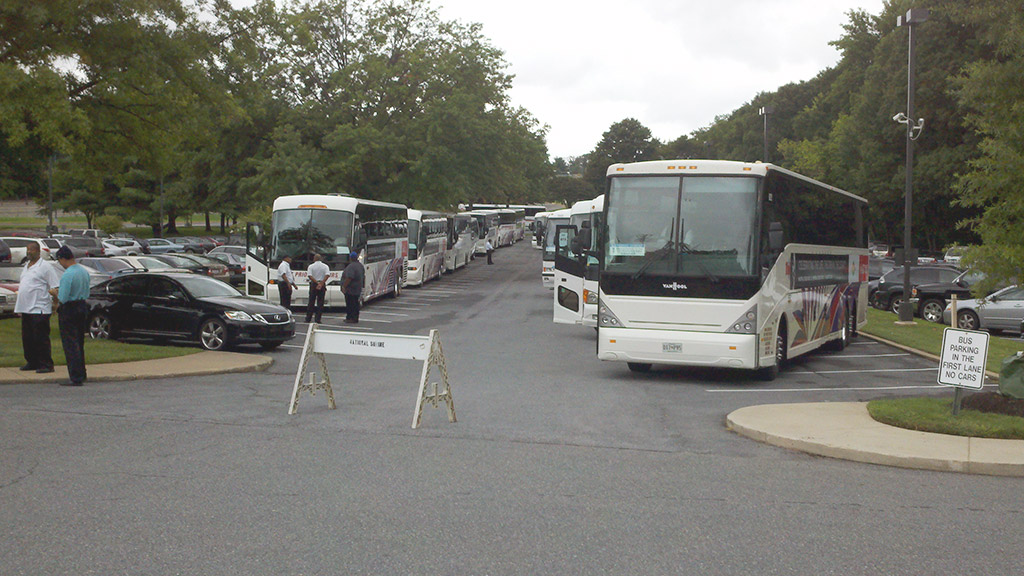 Top 5 Most Important Tips for Choosing Special Event Transportation Large group ground transportation is a big part of the successful corporate or non-profit outing.  After all, transportation is the first and last thing your attendees will encounter as they arrive and leave your special and carefully planned event. So, it's important that you select the best from a legion of chartered bus companies. We've compiled a list of top tips that should help you make the special event transportation choice easy and worry free.…
Callaway Transportation is one of the most respected transportation management services in the United States. We offer professional planning and attention to detail for everything from local event coordination, individualized VIP service, high‑security government transport, and large event transportation across the U.S. and Canada.
The unique Callaway approach to your travel service needs includes carefully maintained, high-end vehicles built for pampering comfort, best‑in‑Class professional service, and attention to every imaginable detail. A Callaway experience will always exceed the expectations of your clients, guests or employees.