Transportation sponsorships give your business an excellent opportunity to get noticed and be remembered. When you choose sponsorship with Callaway Transportation, you take advantage of our good reputation for incredible transportation services to broadcast your message at large meetings, conventions, and events of all sizes.
We offer both Interior Advertising and Exterior Advertising options that can provide targeted, valuable exposure for your organization, with opportunities for tremendous ROI. Contact us to learn more.
Riders on buses are a captive audience; don't miss out on this opportunity to communicate directly to conference attendees or exhibitors with a targeted message that won't be missed.
Whether you are advertising the launch of a new product, increasing brand recognition, or just want to put your business at top-of-mind, headrests and video sponsorship with Callaway Transportation are an effective way to broadcast your message to a very specific audience.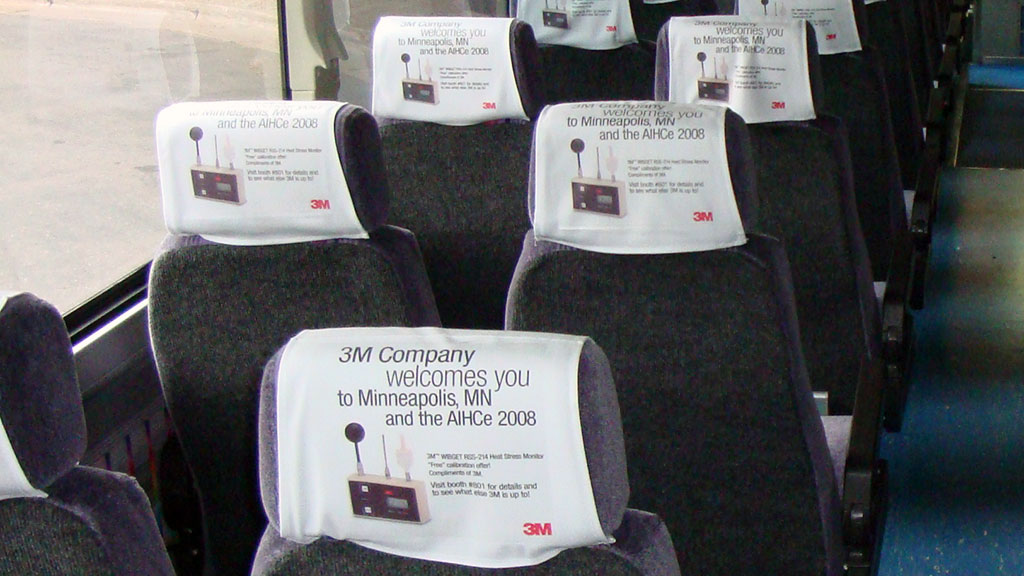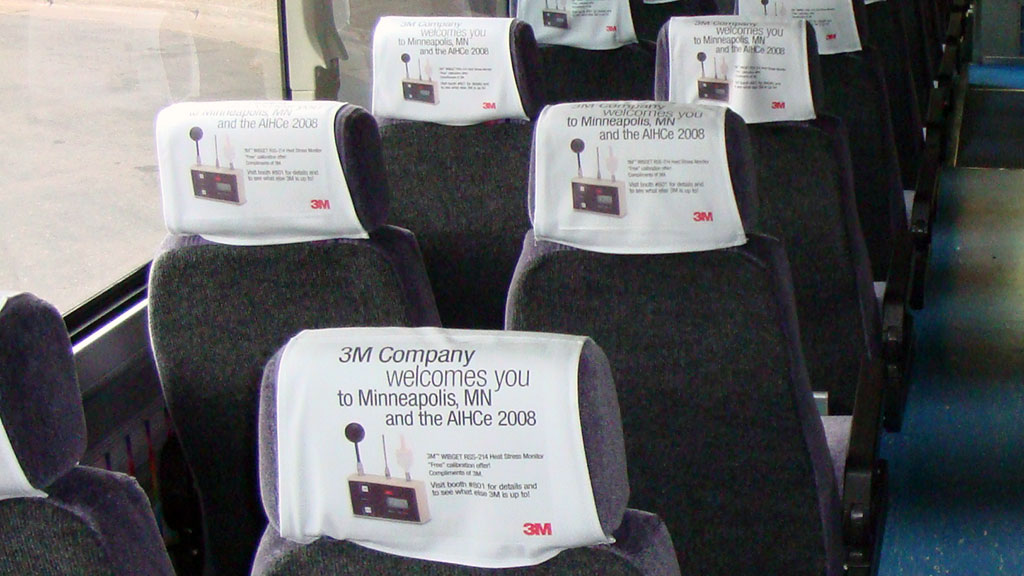 Headrests
Headrest sponsorship is a professional looking way to advertise your business to passengers headed to or from an event. We offer both single and double-sided headrest covers for sponsorship and our team is available to assist with the design, production, installation and removal of covers.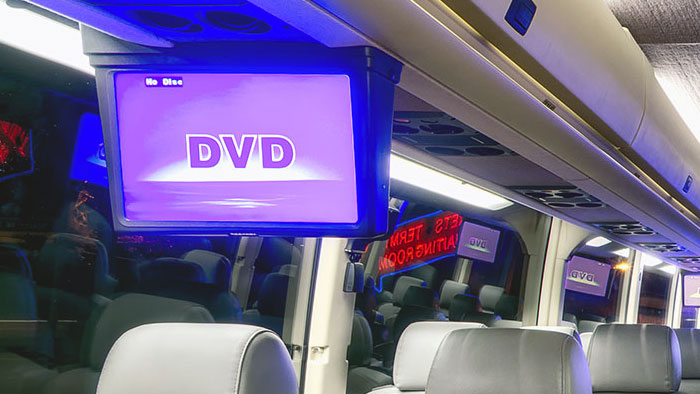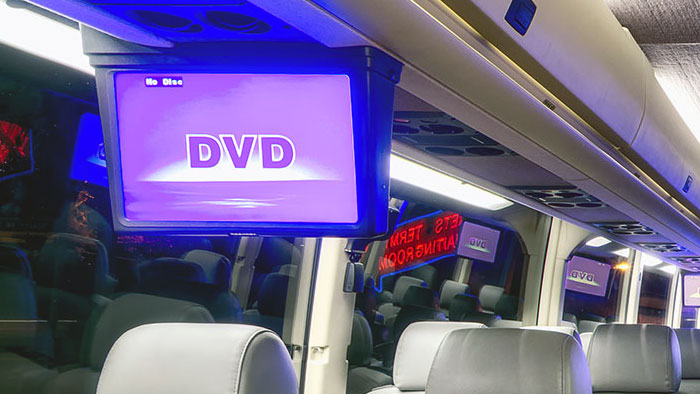 Video
Video advertising is one of the premiere ways to capture your audience's attention. During transit, you can communicate your message directly to a captive audience in a way that is both visually appealing and leaves an impression as they travel to and from the event.
Put your custom design on a Bus Wrap and turn it into a mobile billboard! Bus Wraps enable sponsors to make a big impression on a large audience, maximizing exposure and making your sponsorship dollars go further.
We offer wrap options that work for designs and budgets of all sizes:
Full Bus Wrap

Full coverage of both sides, rear and front of bus - including windows.

Half Bus Wrap

Coverage below windows of both sides, rear and front of bus.

King Bus Wrap

Full vehicle height between wheels.

Queen Bus Wrap

Coverage below windows between wheels.

Windows

Full coverage of windows on both sides.

Full Ribbon

Coverage below windows and above cargo doors.

Partial Ribbon

Partial coverage below windows and above cargo doors.

Full Rear

Full height and width of rear of bus.

Half Rear

Half height and full width of rear of bus.
Isn't it time you went somewhere with Callaway?
Our experienced staff will listen to your plans, offer suggestions to optimize your travel experience and develop solutions which accommodate every conceivable need and budget.
Transportation is what we do. Sit back and let us handle every detail.
1341 W Liberty Road
Sykesville, MD 21784
950 22nd Street North, Suite 648
Birmingham AL 35203
Callaway Transportation is one of the most respected transportation management services in the United States. We offer professional planning and attention to detail for everything from local event coordination, individualized VIP service, and attendee transportation to large events across the USA.
The unique Callaway approach to your travel service needs includes carefully maintained, high-end vehicles built for pampering comfort, best‑in‑Class professional service, and attention to every imaginable detail. A Callaway experience will always exceed the expectations of your clients, guests or employees.